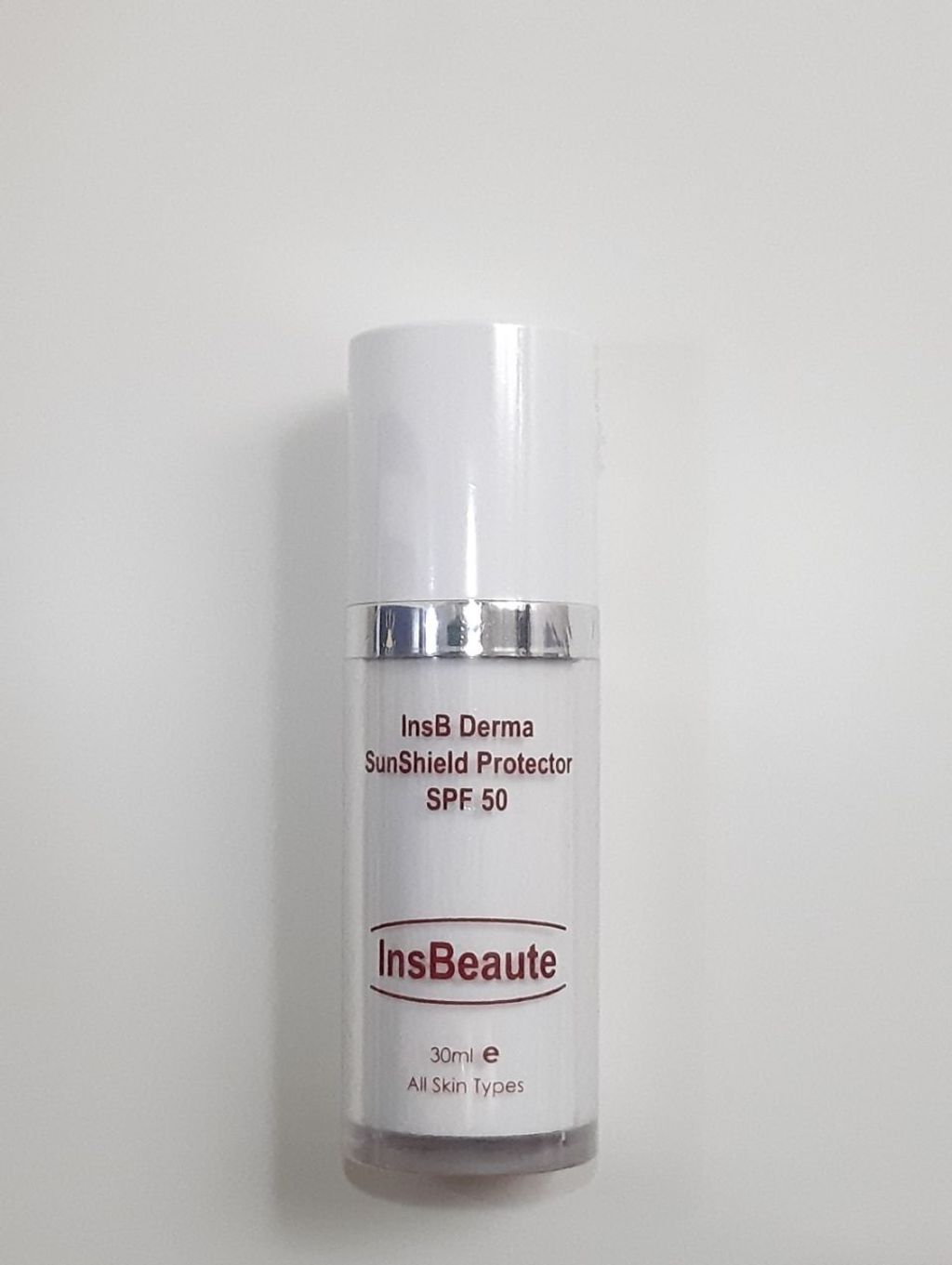 Best Selling
InsB Derma SunShield Protector SPF50 30ml
Product Description
Product Description
InsB Derma Sunshield Protector SPF 50
(Day Moisturisers and Protection)
---
InsB Derma SunShield Protector SPF 50 provides a long-lasting protection for the Day and offers broad spectrum protection across the UVA/UVB spectrum. Enrich with beautifying beads with encapsulated pigments infused in an ultra-light emollient, its superior light smooth texture provides a hydrating effect, without a greasy feeling. It instantly transforms into your perfect shade for a flawless skin. Suitable for frequent outdoor use and young adult use.
This watery light textured UV cream with Serum action infuses skin with nutrients from botanical extracts and boosts radiance with Vitamin B3. Contains excapsulated microbeads that expresses colour upon contact, giving skin a natural tinted coverage. Moisturizing texture allows a smooth and flawless glide and is ideal for daily protection use.
UVA + UVB Protection
Full Broad Spectrum Protection Factor (SPF) against UVA and UVB from 290mm x 400mm SPF 50 PA++++
Magic colour change
Micro-encapsul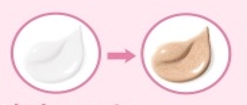 ated pigments match every skin complexion for a naturally radiant tinted coverage
Cocktail of Botanical Extract
Infuses skin with nutrients from cocktail of Botanical Actives
---
DIRECTION
Direction
Direction
For Daily use - SunShield Protection SPF50 (Day Protection - Moisturisers)
Apply on all over the entire face and blend until colour transforms to skin tone. Use as Day Protection after OxyMist, Serum and Essence. Then follow by Foundation and Loose Powder.
Size
Size
30ml
3.7cm (wide) x 3.7cm (base) x 12.2 cm (height)
Weight: 0.115g
Manufactured in Singapore
Active Ingredient
Active Ingredient
Niacinamide (Vitamin B3)
Panthenol (Pro-vitamin B5)
Hyaluronic Acid
Green Tea Extract
Chamomile Extract
Liquorice Extract
Niacinamide (Vitamin B3)
Niacinamide is the active form of Vitamin B3, niacin and nicotinic acid. Niacinamide has many qualities that make it useful for acne medications, and also for anti-aging formulations. It has properties that make it effective in reducing fine lines and wrinkles, thus improving skin elasticity and aids the revival of the skin's healthy tone and texture. It is also known to be a safe, non-irritating cosmeceutical ingredient that is useful for anti-inflammation, oil control and skin brightening. This water-soluble ingredient has also been shown to prevent skin from losing water content, provides skin moisturization and stimulate circulation in the skin.
D. Panthenol (Provitamin B5)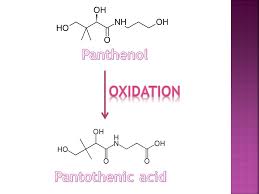 Panthenol referred to as pantothenic acid also known as Provitamin B5 in plants, is the alcohol form of vitamin B5. When skin care products containing Provitamin B5 are absorbed by the skin, the provitamin is converted to Vitamin B5 (pantothenic acid), which moisturizes, calms, repairs and revitalizes skin. Panthenol is used as a moisturizer and to improve wound healing in pharmaceutical and cosmetic products.
A biologically active substance that metabolizes to provitamin B5 in the skin, it is often used in skin care product as a humectant. This is due to its ability in promoting moisture absorption by converting to pantothenic acid when applied to the skin, thus pulling water into cells and moisturizes deep down into the skin's tissues. It is also key in moisturizing the skin by attracting and retaining moisture within the tissue. When used on a regular basis, panthenol can take on an anti-inflammatory role, stimulates cellular renewal, helping to relieve dryness, irritation, sunburns, insect bites and cuts may promote healing.
Hyaluronic acid (HA)
Hyaluronic acid (HA) also known as hyaluronan, is a hydrophilic (water-loving) is a clear, gel-like substance that is naturally produced by our body, largely are found in our skin, connective tissue and eyes but because our body slows down as we age. Hyaluronic acid (HA) main function is to retain water to keep our tissues well lubricated and moist our skin. Hyaluronic acid is widely uses in skin care products to battle dryness and improve skin texture and elasticity.
Green Tea (Camellia Sinensis Leaf Extract)

Green Tea (Camellia Sinensis Leaf Extract) is a type of tea that is made from Camellia sinensis leaves and buds that have not undergone the same withering and oxidation process used to make oolong teas and black teas.
Green Tea is a rich source of antioxidants and skin soothing properties. Also, it helps to reduce the damages of the skin caused by the sun. A very safe ingredient which can be used both orally and topically.
Chamomile (Chamomilla Recutita)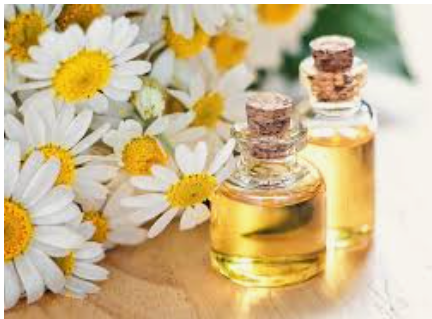 Chamomile (Chamomilla recutita) is commonly use in cosmetics but can be harmful for the persons who are allergic to plants in the daisy family. A skin soothing calming antioxidant ingredient which can be extracted from Chamomilla recutita, Matricaria recutita, and Matricaria chamomilla plants.
Liquorice Extract (Glycyrrhiza Glabra)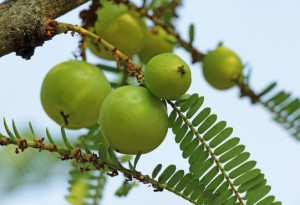 Liquorice Extract (Glycyrrhiza Glabra) an antioxidant that brightens and calms the skin, is a skin soothing ingredient derived from the root of the Glycyrrhiza Glabra plants which is commonly found in creams and serums.
It is effective in treating dark spots–hyperpigmentation and has anti-inflammatory properties that helps reduce skin irritation and redness and calm skin and acne scar.
Black Mulberry (Morus Alba Root Extract)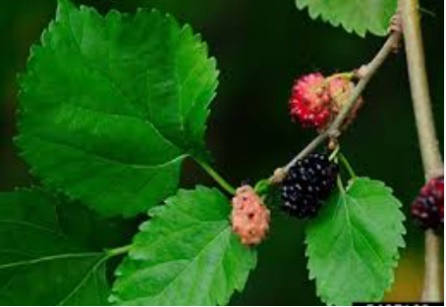 Black Mulberry (Morus Alba Root Extract) is rich in flavonoids, vitamin C and amino acids therefore offers an antioxidant effect on the skin. It rejuvenates dull, tired, and oxidative stress on affected the skin. Different amino acids offer various advantages to skin from improving circulation to retaining moisture and moreover increasing collagen synthesis.
Anti-inflammatories
Antimicrobials
Healing
Lightening / Whitening
Soothing
Shipping Policy
Shipping Policy
Free shipping is only provided for single order that is above S$150
Please note that shipping will only be processed after completion of payment via bank transfer or PayNow
Shipping arrangement require 3-5 days.
Self-collection
For self-collection, please kindly send an email to insbeaute@outlook.com
We would provide you with more information on how to proceed
Payment
Payment
Payment to InsBeaute D'Esthetique via Bank Transfer or PayNow after submitting in your order
Please use the account information below to make your payment
Account Name: INSBEAUTE D'ESTHETIQUE
Bank Name: OCBC Limited
PayNow UEN: 46563400A
PayNow Code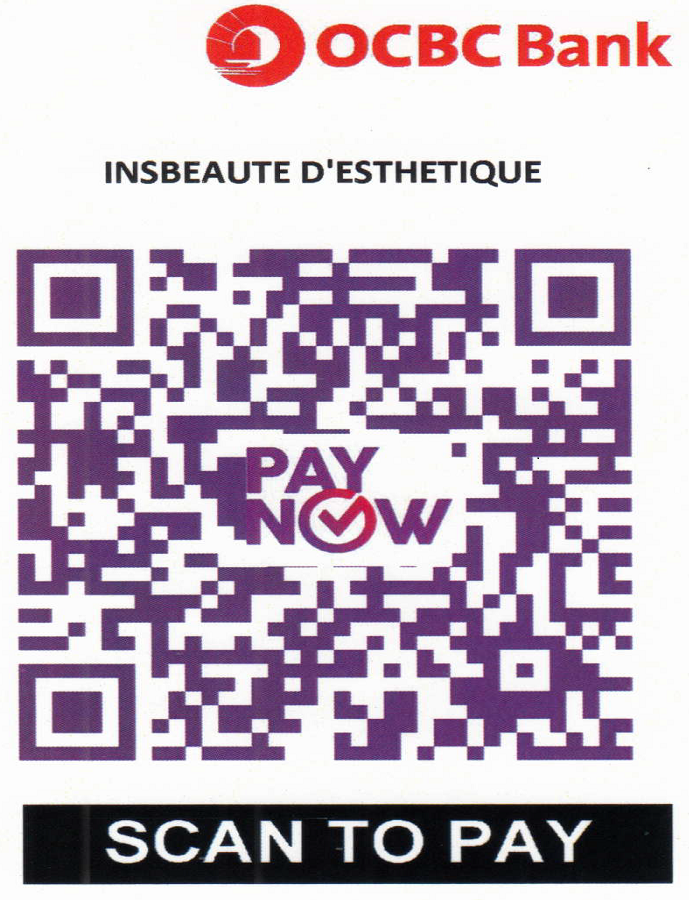 After making payment, please send a screenshot of successful bank transfer record / successful notification to: insbeaute@outlook.com
OR forward your successful fund transfer SMS notification from your bank / screenshot via whatsapp or sms to 86843928
Upon completion of payment, we will send you an email or message notification to confirm receipt of payment and will ship out your order. Orders without payment will unfortunately not be processed.